Recently, the instrument information network found an article on the network, talking about the distribution of major manufacturers of high-end technology, involving high-end precision instruments such as electron microscopes and diffraction grating scribing machines. Now I share it with everyone, I do n't know what you think?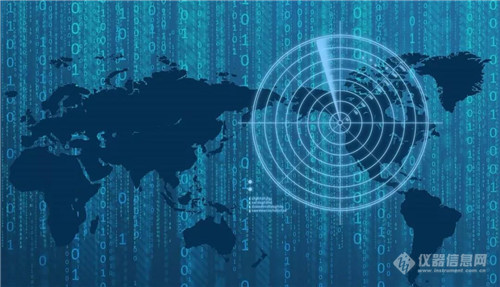 Semiconductor processing equipment
Basically occupied by Japan and the United States.
At present, the highest precision of etching equipment is Hitachi. For example, Toray, Teijin's carbon fiber, ultra-high precision instruments, CNC machine tools, grating engraving machine (this is the most cattle is also Hitachi, with an accuracy of 10000g / mm), lithography machine (ASML), etc. Restricted exports.
To build a block CPU, it needs more than N devices and materials. Among the top ten semiconductor equipment manufacturers in the world, there are 4 American companies and 5 Japanese companies.
semiconductors
The production of semiconductor chips requires 19 necessary materials, which are indispensable, and most of the materials have extremely high technical barriers, so semiconductor materials companies occupy a crucial position in the semiconductor industry.
Japanese companies are working on silicon wafers, synthetic semiconductor wafers, photomasks, photoresists, pharmaceuticals, target materials, protective coatings, lead frames, ceramic plates, plastic plates, TAB, COF, bonding wires, packaging materials, etc.14 In terms of medium and important materials, they have a share of 50% or more, and the Japanese semiconductor materials industry has maintained an absolute advantage over the world for a long time. 70% of the world's semiconductor silicon materials are provided by Shin-Etsu Chemical in Japan.
Ultra high precision machine tool
Ultra-high-precision machine tools and materials science are also the mother of industry: Japan, Germany, and Switzerland, of which Japan is a leader in the world.
The world's highest-precision machine tool spindle comes from Japan Seiko.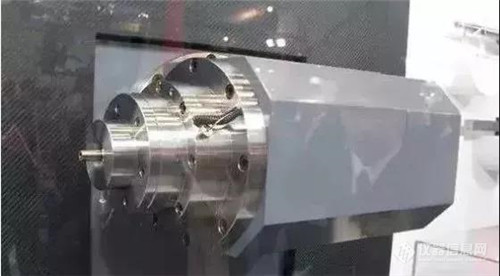 The US F22 Raptor fighter uses the Japanese machine tool: SNK (New Japan Industrial Machinery) 5-axis boring and milling.
Yamazaki mazak (Yamazaki Mazak, Japan) was awarded the best company in the world by the Royal Swedish Academy of Sciences, the best local factory and export achievement award in the UK, the American Society of Manufacturing Engineers Whitney Productivity Award winner, the US Army US.ARMY Iwashima Arsenal Machine tool supplier and mechanic training party of the Joint Manufacturing Technology Center, the best machine tool equipment supplier of the Boeing Group, etc. The best part of mazak is the machining center.
The highest-precision mother machine in the world's ultra-precision machining field is the AHN15-3D free-form diamond processing machine from Jtket, Japan. This equipment is mainly used for ultra-precision turning and grinding of various optical lenses and blue lens molds. This machine is only 8 times higher than the three military artifacts (LODTM and DTM-3 of LLNL in the United States and OAGM2500 of CUPE in the United Kingdom) only in terms of processing accuracy.
70% of the world's precision machine tools are equipped with the world's highest precision micron-level automatic tool setter developed by Japan Metrol.
The world's only slow wire EDM machine with breakthrough nano-scale machining accuracy, from Japan sodick (Sodick), sodick successfully combined EDM and waterjet machining to successfully develop the world's first hybrid wire cutting discharge Processing machine.
Transmission components that are indispensable in any cutting-edge industrial machinery, Japan HDS high-precision, high torque, light weight, low return harmonic reducer has more than 40% of the global share, NASA, Airbus, Zeiss surgical mirrors, etc. All rely on it to transmit the stop, power steering and precision positioning of the feedback device.
Based on the best-selling European astro-540 interpro model launched in 2000, Japan amada developed the world's first composite sheet metal processing machine that integrates laser welding-forming-tapping-bending 4 sheet metal manufacturing processes into one LASBEND-AJ.
Okuma (Okuma Corporation), the representative of the twin-spindle and double-turret lathe. okuma is most commendable that this company is the only "all-round manufacturer" in the global machine tool industry. For decades, it has insisted on from core components (drivers, encoders, motors, spindles, etc.) to CNC operating systems to terminals, All are designed and developed by the self-sharing company, and truly have both hardware and software.
German authoritative mechanical technology magazine maschinemarket has continuously awarded the best innovation technology award to okuma's Machining Navi automatic processing navigation technology and multilayer slit permanent magnet reluctance motor prex motor.
Japan 's Matsuura Machinery has almost dominated Europe 's high-end engine processing, and has always been a customer of Ferrari and Bugatti Veyron.
China's leading provider of sophisticated scientific research equipment and copper materials It must be completed with the equipment of Ishida.
Industrial robot
Industrial robots are a vigorously developed industry in the world over the next 50 years. At present, the technology of industrial robots is basically in the hands of Japan.
Four families of robots: Japan's Fanuc, Yaskawa Electric, Sweden's ABB, and Germany's Kuka. Among them, FANUC is a global industrial robot sales record holder, profit holder, and technology leader. Germany's Kuka is the weakest, and its core technology is basically outsourced, which is currently acquired by Midea.
Industrial robots have three core technologies, which are actually the key technologies of the three core components: controller (control technology), reducer, robot-specific servo motor and its control technology.
First-line manufacturers include: Fanuc (Fanuc Japan), Yaskawa (Yaskawa Japan), ABB (Switzerland), KUKA (KUKA Germany). Second-tier manufacturers include Comau (Italy), OTC (Daihen's Japan), Kawasaki (Kawasaki Japan), Nachi Fujitsu (Nachi-Fujikoshi Japan), Panasonic (Panasonic Japan), etc.
Top precision instruments
The United States, Japan and Germany are basically monopolized, including 10 in the US, 6 in Japan, 4 in Germany and 2 in the UK.
The United States and Japan are both Nobel Prize powerhouses. Since 2000, Japan basically has a Nobel Prize every year. One of them is inseparable from the manufacture and use of its high-end instruments.
Give a few examples. Japan's SATAKE has long been committed to the development of rice machinery, one of the three major food crops for human beings. Its market share in food and food equipment, experimental testing equipment, and related environmental machinery and equipment are all first. The governments and enterprises of the world's major rice and grain countries have cooperation with SATAKE, including China, the United States, Southeast Asia, South America and other regions.
The world's most powerful research microscope customized by Hitachi for the University of Victoria in Canada was officially put into use last year.
At present, there are two major brands of high-end electron microscopes in the world: JEOL in Japan and FEI in the United States. The world's only ceramic atomic holographic electron microscope has also been successfully developed by Japan-from Hitachi.
One of the highest peaks in medical hardware. Only 6 of the world 's 6 heavy particle cancer radiotherapy devices in use are in Japan and 1 in Germany. Currently, 80% of patients who choose to undergo heavy particle radiotherapy without surgery Made in Japan.
The other of the two highest peaks of medical technology hardware, the proton beam radiotherapy accelerator, was invented by Hitachi and Hokkaido University. The entire equipment is priced at 200 million dollar +, and the global installed capacity does not exceed 15 units.
The world's first conformal intensity-modulated radiotherapy device with stereotactic function is used in the treatment of pancreatic cancer-Mitsubishi Heavy Industries.
The world 's first independent boron neutron capture therapy (BNCT) device without relying on scientific research reactors was successfully commercialized-Sumitomo Heavy Industries-Kyoto University. BNCT is one of the cancer treatments that does not require an operating table. It is a collaboration between Japanese industry and academia.
The world's fastest and the only all-weather astronomical instrument capable of detecting the high energy of the outer galaxy-maxi (all-weather X-ray monitoring device). Equipped with the world's widest field of view slit surveillance camera (12 solid state + 2 gaseous state) jointly developed by jaxa and riken, it was placed on the platform outside the kibo of the International Space Station Japanese Experiment Module.
The world's first planetary observation (extreme ultraviolet spectroscopy) space telescope-Japan Sprint-A Sprint-A.
Using the latest 12-pole spherical aberration corrector independently developed by jeol, jeol-arm300f, a new generation of cold field emission spherical aberration correction transmission electron microscope with a maximum acceleration voltage of 300 kV, has consolidated its leading position in the world of electron microscopy.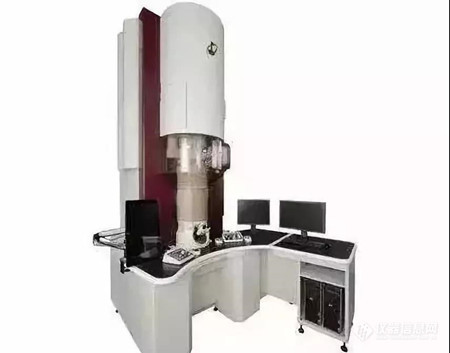 The world's highest beam brightness, intensity generation capability, energy recovery light source photocathode DC electron gun-Japan pearl.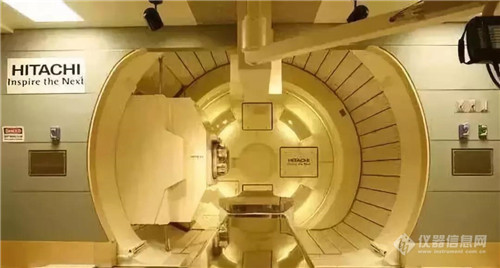 Hitachi's proton beam cancer radiotherapy equipment has been conducted in the United States MD Anderson of the hospital's cancer department No. 1 in the United States. There are 2400+ examples. In addition, the Mayo Clinic of the US President's Hospital, the only comprehensive child cancer treatment designated by the National Cancer Institute NCI The research institute St. Jude Children's Research Hospital and the Heidelberg University Hospital in Germany, the largest oncology department in Europe, are all using Hitachi's proton beam radiotherapy equipment.
Global carbon fiber ranking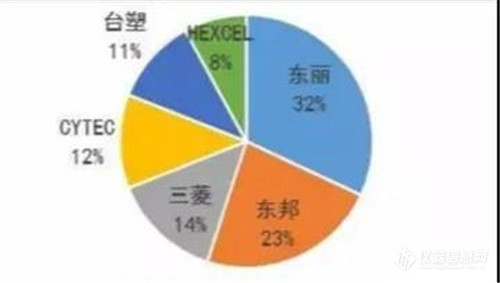 Carbon fiber is inseparable in high-end military, industry, daily life, cars, airplanes, etc. Carbon fiber technology is basically monopolized by Japan Toray, Toho, and Mitsubishi Rayon. At present, China's T800 is not yet in mass production. Toray is currently playing T1100G.
Boeing, Airbus is a regular customer of Toray.
After the carbon fiber, the new material SIC fiber from Japan will once again promote the world's technological innovation, and the core components of the engine of the new generation of aircraft will use new materials developed in Japan.
Judging from the adoption rate of CFRP (Carbon Fiber Reinforced Resin Matrix Composites) in the aircraft body, the latest medium and large aircraft of Airbus Europe and Boeing of the United States have exceeded 50%. In the CFRP field, Japanese companies have a market share of approximately 70%.
General Electric GE will jointly develop with Japan Ishikawajima Harima Heavy Industries Co., Ltd. and Ube Kosei Co., Ltd., and will use four types of components, such as fan blades of turbines that use high-pressure gas to propel the aircraft, from conventional nickel alloys to SiC materials.
Optics
The world's advanced optical glass manufacturers include Japan's Hoya Optical Hoya, Japan's Ohara Optical Ohara, Japan's Sumita Optical Sumita, and Germany's Schott Optical Schott.
Among them, Sumita Optical Sumita of Japan holds precision-molded optical glass, the world's highest refractive index, the world's lowest forming melting point, and the world's largest number of varieties. The optical glass of Sumita Optics in Japan leads the other peers in terms of manufacturing process and product variety.
A large-scale diffraction grating scribing machine, one of the most important master machines in the optical field, is only available in 3-4 countries in the world. Hitachi maintains the highest scribing accuracy of 10000g / mm, which directly affects the research in the optical field.
The Japanese Subaru Subaru Pleiades, the world 's first planetary detection capability, is the world 's largest single-lens optical infrared astronomical telescope. Of the 10 galaxies farthest away from Earth discovered by scientists, nine have been discovered by scientists, including the farthest. And broke the record of the farthest observation of the New Galaxy in 2012.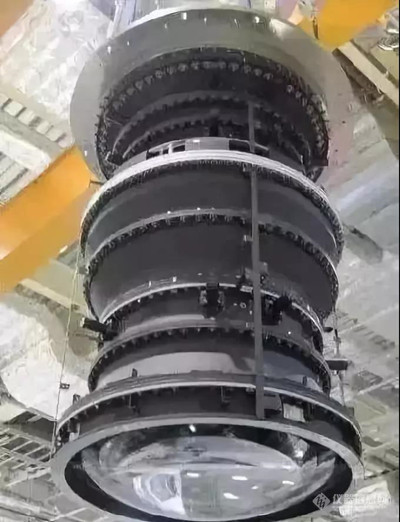 The world's most precise optical planetarium, recognized by Guinness World Records, comes from Goto Optics, Japan. The most advanced optical planetarium in the world today can accurately project 140 million stars, and Gotto Optics and Konica Minolta together have a global share of about 70% in this area.
Gas turbine wheel for power generation
Mitsubishi Heavy Industries, Hitachi, the world of Siemens. The world's highest thermal efficiency gas turbine for power generation comes from M701J of Japan Mitsubishi Heavy Industries, and it is also the world's largest power gas turbine for power generation.
The world's largest dual-shaft gas turbine is Hitachi H80, with a simple cycle power of 110mw + and a combined cycle power of 154mw +.
Out of stock catalytic device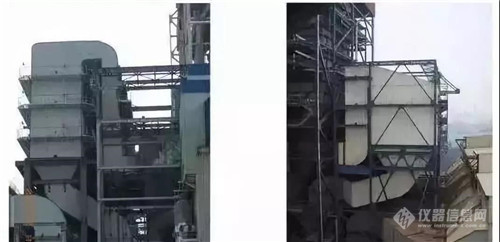 At the heart of generators, the field is currently monopolized by Hitachi. Each denitrification catalytic unit is equivalent to a multi-story house, and each power plant in China is its customer.
Waste incineration equipment

Waste incineration equipment with strong processing capacity is an indispensable environmental protection equipment in the process of urbanization. Hitachi Shipbuilding leads this field, and its customers are located all over the world. China has installed 26 pieces.
A key machine in the petrochemical field
——PP PE large-scale extrusion granulator
There are 3 companies in the world with completely independent design and manufacturing capabilities (2 in Japan and 1 in Germany). Among them, the gearless pump type of the Japan Steel Manufacturing Institute can achieve the world's highest level of 100th (870,000 t years), Kobe Steel has the highest share in the world, and the PP / PE extrusion granulator is a necessary equipment for chemical plants. The two barrels of oil in China are customers of Japanese companies.
Industrial water pump

The world's highest single-lift maximum flow designed and built by ebara (Ebara Manufacturing Co., Ltd.) in Japan, and the most durable industrial pump, are used in Shanxi Yellow River Diversion Project.
Enterprise scanner
The world of Fujitsu in Japan. One brother of the global business intelligence document imaging solution, the inventor of form printing-recognition-electronic compound technology-Fujitsu pfu.
Fujitsu pfu uses its own world's highest market share commercial scanner and independently developed optical character recognition software (ocr) to help the National Bureau of Statistics of China complete the world's largest population census efficiently and accurately.
Blood diagnostic equipment
The State Food and Drug Administration has designated Beijing Medical Device Inspection. The Institute uses the blood cell analyzer of the global blood diagnostic equipment manufacturer, Japan's Xisenmeikang as a national standard, to review and test the quality of all blood cell counting equipment in the country. And the improvement of daily precision management.
Global zinc oxide arrester
The leading company, Toshiba Mitsubishi Electric Industrial System Co., Ltd. (tmeic), provides all high-voltage inverters and high-speed motors to China's first natural gas transmission project imported from abroad and currently the world's longest line, the West-East Gas Pipeline Project. Toshiba Mitsubishi Electric Industrial System Co., Ltd. also maintains the world's largest capacity voltage source inverter and high-speed motor.
Photovoltaic inverter
Hitachi and Dongfang Electric Group's joint venture company in China, Oriental Hitachi, provides hundreds of high-power, high-conversion photovoltaic inverters to China and the world's largest hydro photovoltaic complementary photovoltaic power station. Photovoltaic inverter is one of the key equipments of photovoltaic power plant that converts the direct current emitted by solar cells into alternating current and assumes the protection of the system.
HFC-23 decomposition and recovery device
Japan 's Moon Island Environmental Engineering, Asahi Glass, Daikin Industries developed the Cleanest Mechanism Project (CDM) in the "Kyoto Protocol", the world 's most advanced HFC-23 decomposition and recovery device with an effective destruction rate of more than 99.99%, accounting for the world 's More than 30% of the equipment required for the destruction of HFC-23 gas is our customer.
HFC-23, also known as Freon 23, is the culprit of today's global warming and is extremely difficult to destroy. It must be controlled to flow into the air.
Seawater desalination, waste water utilization
In the membrane industry fields such as reverse osmosis membranes, which are widely used in desalination of seawater, reuse of wastewater, and preparation of ultra-pure water, Japanese chemical companies led by Nitto Denko, Toray, Teijin, and Asahi Kay can be said to have considerable say .
Asahi Kasei's microza water treatment technology has been applied to the competition in Beijing Wuhuan where water purification is most needed.
Hydrogenation reactor
Hydrogenation reactors are a must for large chemical plants. Among the few countries that have the ability to build hydrogenation reactors, the hot-wall hydrogenation reactors of Kobelco and Nippon Steel remain at number one and two worldwide. (Maximum outer diameter, weight, temperature, wall thickness), Kobelco is also the only manufacturer with complete autonomy in designing core materials and assembling the entire manufacturing process.
Powder processing machine
Any indispensable powder processing machine for large-scale production of confectionery and medicine.
Core winding equipment belt tensioner

In all sheet metal processing fields (steel plates, automobiles, home appliances, construction), the core winding equipment belt tensioner that is necessary for sheet tension is used. More than 90% of the world's share is occupied by Japan's JDC's RB21 and Beltbridle models.
Coke generator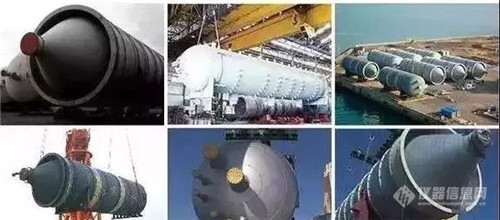 Sumitomo Heavy Industries, as a veteran chemical mother machine manufacturer, controls most of the coke generator market for metallurgical iron and basic raw coke. Large oil companies in China, the United States, Britain, and the Middle East are its customers.
Powertrain precision test equipment
No matter it is flying in the sea or running on the ground, as long as it is a mobile mechanical object, it needs to work, and the premise of the work is to measure the work-Horiba (Horiba Manufacturing Co., Ltd.) in Japan emits on the engine transmission brake chassis The complete set of powertrain precision testing equipment has overwhelming leadership and has an indispensable role in the fields of automobiles, tanks, and aircraft.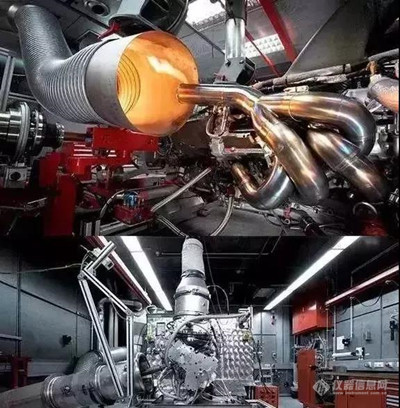 Special steel
The world's largest manufacturer of special steel products-Japan's daido steel's engine drive shaft and marine diesel engine switch valve accounted for 30% and 60% of the global share, especially in the drive shaft market is well-deserved NO.1, Boeing has always Airbus is the first choice for the main airliner engine.
Computerized flat knitting machine
Shima Seiki Co., Ltd. from Wakayama City, Japan, is the world 's fastest full-formation computer flat knitting machine record holder, and also holds 60% of the world 's share in this field. Computer flat knitting machines and industrial sewing machines are also known as the two major mother machines in the textile industry. .
The computerized flat knitting machine produced by Shima Seiki is called "Rolls-Royce" in the knitting machinery industry by Europeans who admire high-end fashion. The chairman Mr. Shimashima is awarded the Italian National Medal of Honor.
Thermal conversion treatment field
The largest processing capacity and highest pressure industrial cooling plate heat exchanger in the world-Nippon Manufacturing Co., Ltd. ranks first with Alfa Laval in Sweden in terms of share. In addition, Nippon Manufacturing Co., Ltd. is the world's first high temperature and high pressure sterilization using heat conversion technology. The system has been widely used in the production of medical infusion equipment, Chinese herbal medicine preparations, home cooking ingredients, seasonings, beer, soft packaged beverages and other fields in the sterilization process, with a market share of 70%.
Document manufacturing equipment
The second-generation ID card printing equipment for Chinese citizens is approved by Fuji Xerox Japan.
Japan's unomatic, the world's largest document machine maker, has delivered various automated systems such as electronic passport manufacturing, digital encoding, passport issuance management, laser passport printing machines, and banknote cutting machines to government agencies of various countries, including those shipped to China Passbook manufacturing equipment.
Hydraulic Servo Press
Kawasaki Oil Industry, a subsidiary of Kawasaki Heavy Industries, has successively supplied China's largest passenger car chassis manufacturer, Anhui Jianghuai Automobile Company, with China's largest (5000t / 6000t) hydraulic servo press.
Anechoic chamber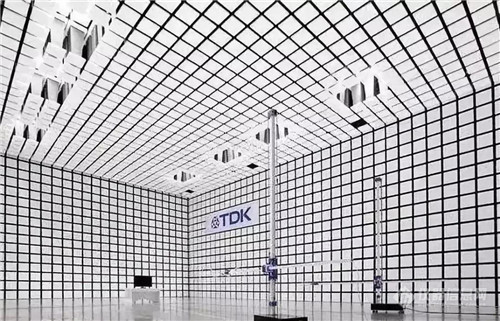 At the pinnacle of electromagnetics, as long as there are semiconductor parts on the body of various mechanical and electronic products, electromagnetic wave environmental testing is required. The most important device for measuring electromagnetic compatibility is the anechoic chamber. The world's largest manufacturer of anechoic chambers is TDK Japan.
High-end optical cable
nict, together with Sumitomo Electric, Yokohama National University, and optoquest, jointly developed 36 optical cores and each optical core can transmit information in 3 modes. The world's most powerful multi-functional optical fiber has successfully developed a single fiber for 10pbps-level oversize. Possibility of capacity transmission.
SDN-Software Defined Network
The latest emerging cutting-edge IT technology, software defined network (SDN-software defined network), allows operators or enterprises to enhance the selectivity and system integration of the underlying layer and improve the precision of network and resource access control. Organizations implement more flexible programmability to adapt to different business characteristics, so that the network's flow control and forwarding rely on hardware equipment, and the traditional mode architecture changes with nature.
The original concept of SDN was proposed by the research group of Stanford University. At present, Japanese IT companies led by nec are in an absolute global leading position in the stage of R & D and application.
IoT security solutions

It is the focus of the future development of the Internet of Things. Mitsubishi Electric and Ritsumeikan University use the unique and small individual differences generated by large-scale integrated circuits during operation to create the most advanced IoT (Internet of Things) security protection solution-lsi fingerprint id.
Cosmetics industry
This thing requires the accumulation of scientific research in fine chemicals, medical treatment, and biology, as well as marketing and design.
At present, the share of the cosmetics industry in the world is basically occupied by France, the United States, Japan and Germany. Due to the popularity of Hallyu culture, Amore Korea has also developed into a member of the World Cosmetics Group.
The cosmetics industry is extremely profitable. In the case of L'Oreal, in 2016, L'Oréal's global sales totaled 25.84 billion euros (about 1892 billion yuan), and its operating profit was 4.547 billion euros (about 33.3 billion yuan).
The best in design and marketing is France, Japan has the strongest technical strength, represented by senior hall, Kao, kose, etc .; the United States has both.
Japan Senior Church is the only cosmetics manufacturer in the world that has won the IFSCC Best Award 23 times, and is far ahead of other international cosmetic companies.
Musical instrument industry

The musical instrument industry is dominated by Japan and Germany. Yamaha, the absolute king of the world's musical instrument industry.
Yamaha pianos are the choice of the world 's top pianists, and are also respected by many schools and music schools. Japan 's Yamaha has a very high status in the musical instrument industry, and it is a global hegemon in the mid-to-high-end field. See more plus WeChat: In terms of market share of zhanglin1866, in addition to the low guitar, the rest have a considerable presence (according to the amount), Yamaha accounted for 23% of the global musical instrument market, a veritable overwhelming advantage.
battery
The future is the world of electric vehicles, hydrogen-powered vehicles, and hybrid vehicles. The most important thing is the battery, which is currently monopolized by Japan and South Korea.
However, in the upstream battery material supply, Sumitomo Chemical, Toray, Showa Denko, and Mitsubishi Chemical have an overwhelming advantage in the upstream industry chain of pure electric vehicles EV. Toray, Sumitomo Chemical supplies Panasonic and LG.
submarine cable
At present, Sumitomo Electric's technology in this field is the world's first. The world's lightest submarine transmission cable developed by it has been supplied to the submarine cables in the United Kingdom and Belgium. The length is about 130 kilometers and the price is 30 billion yen. Nibin, East Asia, and Indonesia have broad prospects.
cpu / gpu heterogeneous supercomputing system
The advocate of cpu / gpu heterogeneous supercomputing system and the pioneer developer of the program software of this platform, the new section winner of the sidney fernbach award, the highest academic award in supercomputer industry, prof.satoshi matsuoka, the global scientific information computing center of Tokyo Institute of Technology.
At present, almost all high-performance supercomputer systems in the world are supporters of this architecture, and Dr. Matsuoka has also won the sidney fernbach award, which symbolizes the highest honor of individuals in the field of supercomputers.
Fiber optic transmission
The nict kddi research institute and Furukawa Electric combined the tripartite soft and hard technology in the Pacific transverse fiber transmission experiment to successfully achieve the world's first single-fiber capacity distance product to 1Exabps level, breaking the previous world record held by ntt.
Quantum computing
For the first time in the world, the University of Tokyo has adopted the Group III nitride popular material (GaN-Gallium Nitride) as a single-photon source of quantum dots to successfully generate a single photon that can be operated at room temperature, taking the first step in quantum computing.
Quantum communication
The University of Tokyo's prof.akira furusawa and the NTT Institute of Advanced Equipment Technology breakthroughly solved the operational expansion bottleneck of the quantum bit signal carried on the photon during quantum stealth transmission due to the component configuration constraints in the optical system. Dr. Furusawa's next topic will move towards the goal of manufacturing ultra-high-speed quantum computers and ultra-large-capacity quantum communications.
Circuit board of laser light quantum computer
Researchers in Japan and Australia have made breakthrough progress in the scalability of laser light quantum computer circuit boards. The University of Tokyo and the Australian National University have seen the largest number of quantum systems pooled in a single component jump from 14 to 10,000.
Vector supercomputer
NEC announced that it has developed the latest SX series vector supercomputer-SX-ACE. Although this vector supercomputer with sun architecture is not ranked in the top 5 in the world in terms of overall computing power (130TFLOPS), it has the world's first single-core performance (64GFLOPS) and the world's first single-core memory bandwidth (64GB / s ), And use unique industrial design to achieve compactness and low energy consumption.
Computer multi-head scale
The inventor of the computer multi-head scale and the world's largest provider of measurement and packaging solutions-Japan ishida (Ishida) has a 70% share in the global computer multi-head combination weighing machine market today. Multinational food companies such as Unilever and Danone with huge production capacity are loyal supporters of ishida.
3D graphics conversion software
Small businesses have great strengths-3D graphics conversion software developed by elysium with less than 70 employees in Hamamatsu City, Shizuoka Prefecture, has been for non-profit organizations, multinational companies such as NASA Boeing, Dassault, IBM since the beginning of this century , Autodesk, Siemens, Daimler, BMW, Ford and other major projects to provide support.
elysium's high-accuracy and high-fidelity 3D data conversion software has been running through the entire R & D cycle of Boeing and Renault F1 teams for many years.
Composite hot pressing sintering furnace
Kawasaki Heavy Industries' latest design and construction of the world's largest composite hot press sintering furnace (diameter 9m long 30m weight 920t) in response to the increase in production of Boeing b787-9 b787-10 and future larger 777x series models has been officially put into use at the first factory in Nagoya .
Solar sail ship
The world's first solar sail spacecraft (solar radiation accelerated interstellar kite) successfully launched and successfully implemented photon acceleration propulsion technology toward Venus-IKAROS, a Japanese aerospace research and development agency.
The world's highest precision and second-stretch gravitational wave telescope-Japan's LCGT (kagra) (only two lasers in the United States are available for laser dry folding over 3km).
The world's shortest wavelength X-ray free electron laser (XFEL) research equipment-SACLA of Japan Institute of Physics and Chemistry.
The world's highest-density ultra-cold neutron source generation facility-KEK in Japan, RCNP in Canada, and the TRIUMF Institute in Canada.
Japan's Optical Industry Creation University, Prof. Yorkey Kitagawa, and Hamamatsu (Hamamatsu Photonics Co., Ltd.) and Osaka University, the world's first successful realization of high-speed ions as inertial confinement nuclear fusion heating medium into reality.
The research team led by prof.yoneyoshi kitagawa of Japan University of Light Industry Creation has achieved the first continuous input of nuclear fuel used in laser nuclear fusion in the world, and successfully photographed the continuous fusion reaction process caused by the laser, which is a further step towards practical power generation.
Another kind of combustible ice-natural gas hydrate (NGH), Mitsui Shipbuilding successfully completed the first set of "overland gas hydrate delivery process" research for the first time in the world, and built the world's first special NGH transport ship. Japanese companies led by Mitsui Shipbuilding not only have tangible assets in this field, but intangible assets are also far ahead.
The inventor of the wireless telephone transmitter, one of the world's three major IT communication test and measurement equipment manufacturers-Anritsu, which has been established for nearly 120 years.
Okano Industries
Okano Industries is an absolute miniature family workshop with only 6 employees and a registered capital of less than 10 million.
However, it has almost 100% share of the lithium battery stainless steel casing for mobile devices in the civilian field; in the military industry, it is a supplier of carbon finishing technology for US stealth fighters and NASA, and a designated supplier of parabolic antennas for laser reflectors of the US Department of Defense In the medical field, using its own world's first stamping technology successfully helped Terumo to introduce the world's thinnest insulin needle with a tip of only 0.02mm, so that patients with diabetes have no more painful injections (it was launched in China in January this year).
Web printing
Mitsubishi Heavy Industries, Germany 's Manroland, and Goburg have both provided newspapers with records of newspaper offset rotary presses operating at 90,000 cph per hour (180,000 copies / hour), but they can only tie for second place in the field of rotary printing. The world's fastest double-fold newspaper web offset printing press has been developed by Japan's TKS (Tokyo Machinery) in 2007, and its printing capacity has reached 100,000 cph per hour (200,000 copies / hour).
Conclusion
A country's rare earth consumption can judge a country's industrial level, and any high, precise, and sharp materials, originals, and equipment are inseparable from rare metals.
Japan is currently the world's largest consumer of rare earths, and its rare earth metallurgy level ranks first in the world. At present, the United States and Japan are vigorously developing the Internet of Things, industrial robots, big data cloud computing, and new energy. These are the key points for future development in the world. From the application of cutting-edge patents, we can see what the United States and Japan are doing now.
The patents for big data analysis are currently basically monopolized by IBM, Microsoft, Hitachi, NTT and Fujitsu in the United States. The United States and Japan are seizing the technology and patents of the Internet of Things. Nearly half of Japanese companies have begun to apply IoT technology. Industrial robots have always been the world of Japan and the focus of the fourth industrial revolution in the future.